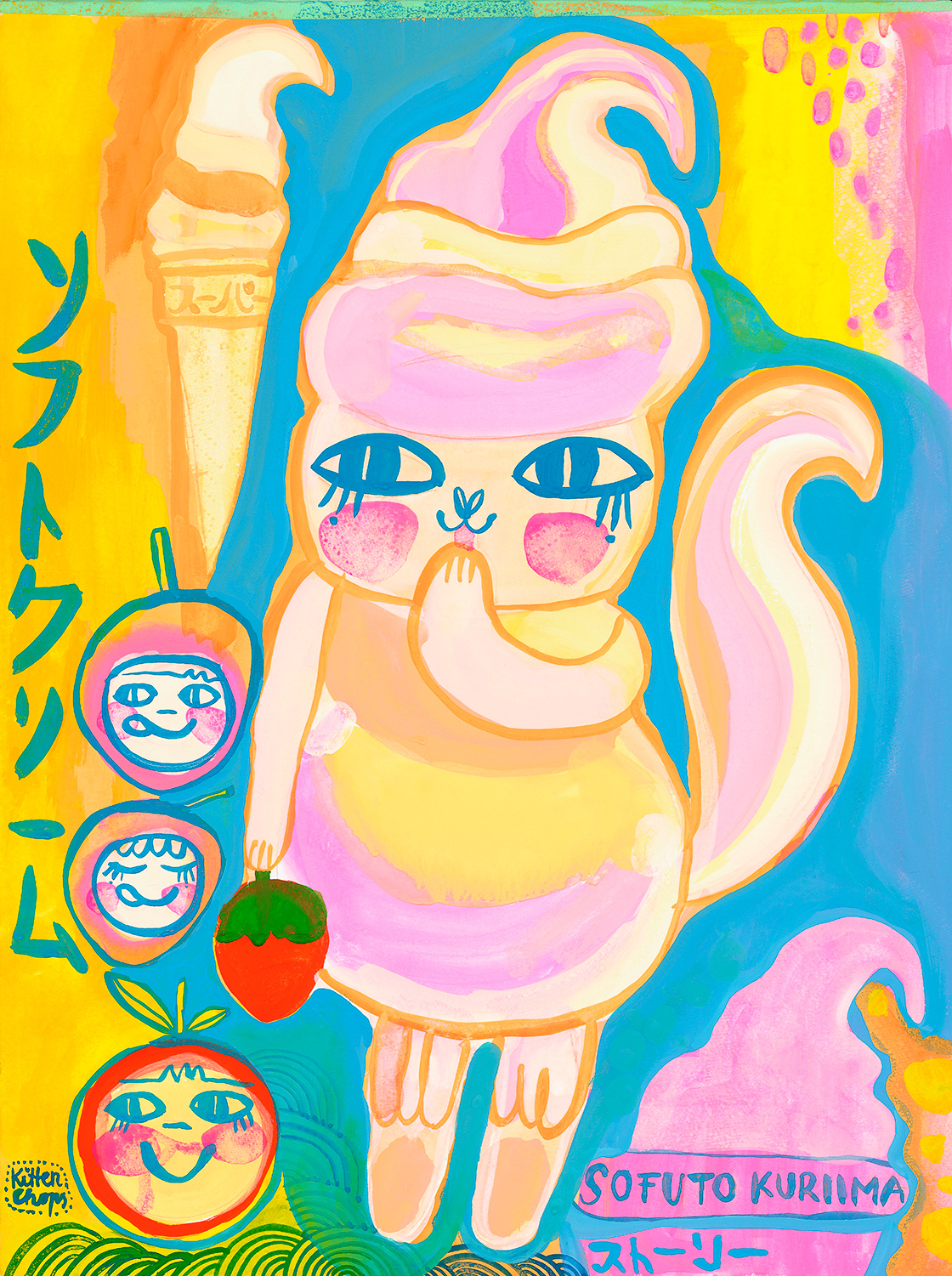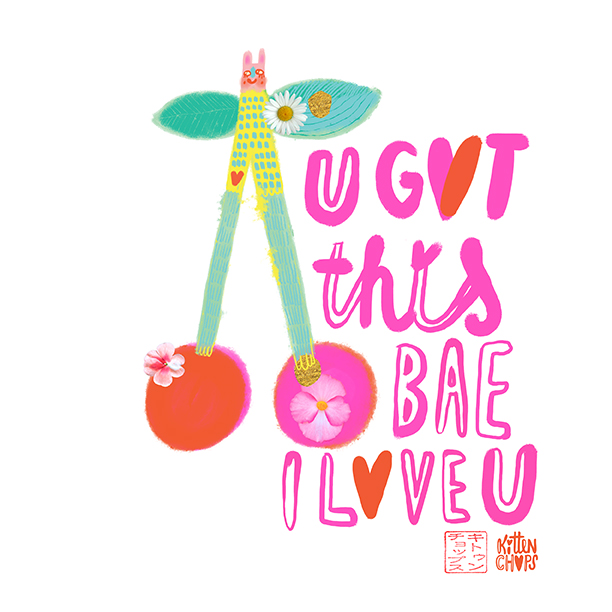 Inside my head is looks like this
Yup! Fields and fields of cute kittens, super cute mushrooms, pulsing bright colors, pinwheels and cakes and bunnies and dots and puppies live inside my being. Digital illustration, 11"x 14"
Technicolor fantasy garden
Cutest hangout ever: the colors are bright, the flowers smell like scented erasers, cute kitties abound and love is in the air! Wouldn't you like to visit?
Princess in the Pea
Mixed media piece about finding yourself. Colored pencils and crayons on paper. 18"x24".
Princess in the Pea detail 1
Bunny Treasure Partnership
Standing strong and happy with the one you love. Count your bunny blessings. Gouache on paper. 16"x24"
Aura magic heart spark
When you happy and you know it show your heart. Let's all share the light of our creative selves! Gouache and colored pencil on paper, 28"x 24".
Make your wish come true
Make a wish and catch a star while swimming in a magical lotus dream land pond. Gouache on paper 18"x 24".
Heart Opening Energies
We are all connected. Mixed media on paper. 22"x 30"
Heart Centered Purpose
This painting could be the World XXI from a tarot deck. The World is the last card in the cycle when all is aligned, and you are dancing in the cosmic disco to YOUR song. Gouache and colored pencil on paper, 18"x 24".
Depression, the abandoned self
Profound sadness and despair wraps around my whole being. Disconnecting from my heart feels like this. Grieving the loss of my beloved pet kitten does too. Mixed media on Yuppo 22"x 36"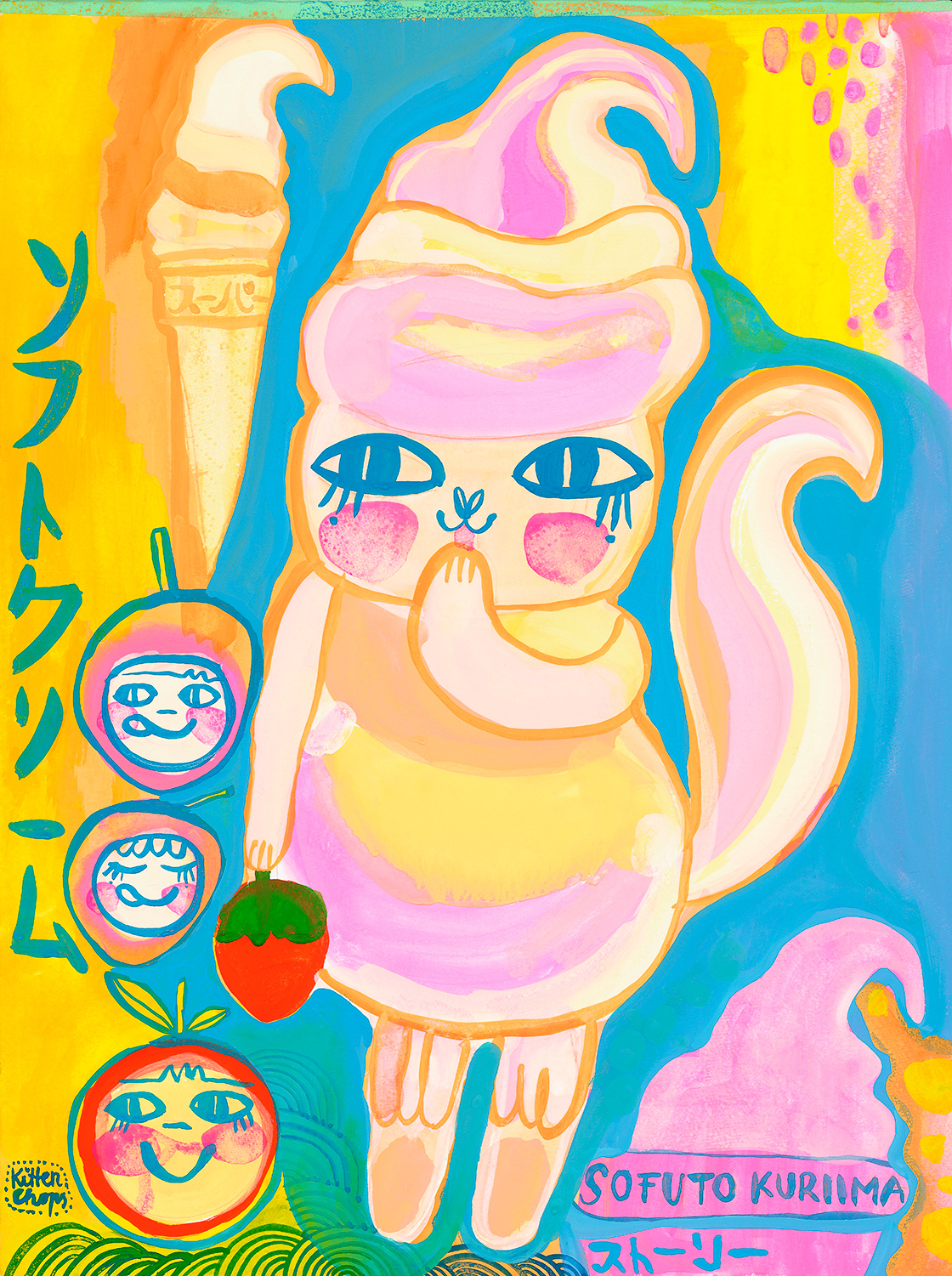 Soft serve ice cream kitteh
Yummy and cute! What is your favorite flavor?